On Wednesday, June 4th, representative elements of the 1st Battalion, 50th Infantry stand ready (above) for the Change of Command Ceremony at Kannell Field.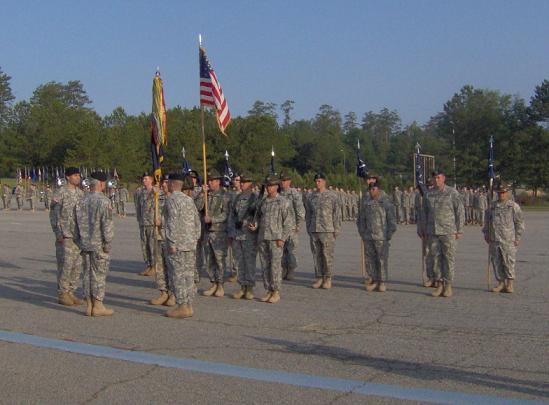 198th Infantry Brigade Commanding Officer Colonel Casey Haskins stands facing the 1st Battalion, 50th Infantry as LTC Anthony Benitez (to his left) takes command from LTC Paul Humphreys (to his right). Later in the day, LTC Humphreys was promoted to Full Colonel in front of a select group...with our Association being well represented at both events!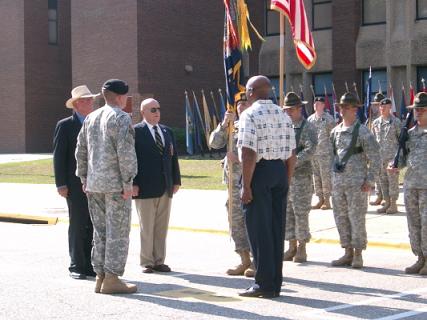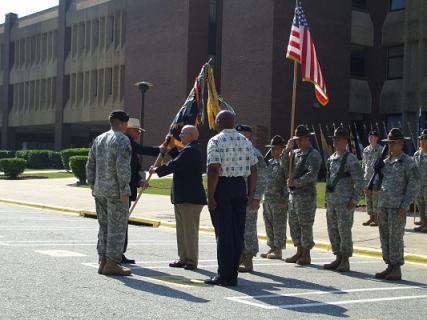 The day before, Tuesday, June 3rd, 2008, Colonel (Ret) Richard Guthrie and Captain (Ret) Jay Copley were installed as 50th Infantry Honorary Regimental Colonel and Command Sergeant Major respectively. Both are pictured above during the investiture ceremony with outgoing Honorary Command Sergeant Major Command Sergeant Major (Ret) Edgar Adams, Jr. The previous Honorary Colonel, Brigadier General, United States Army (Ret) Oliver B Patton passed away in 2002.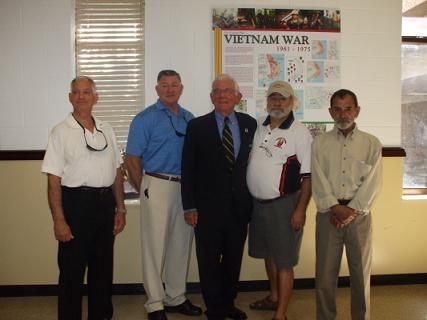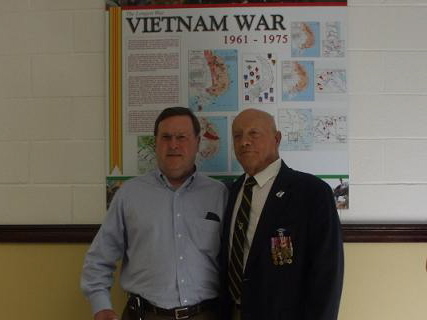 After the Investiture Ceremony, all gathered in the Battalion Headquarters for refreshments and photos. Pictured above left are former "B" Company Officers: (left to right) Darrell Sourwine, Bryan Thomas, Dick Guthrie, Jim Wonsick and Thurman Pike. Pictured above right are Charlie Company Officers (left to right) Harry Wilson and Jay Copley. For those who did not know, Jay Copley saw extensive service in the Non-Commissioned Officer Ranks including combat in Korea...reaching the rank of Command Sergeant Major before being commissioned and serving in Vietnam as Charlie Company Commander.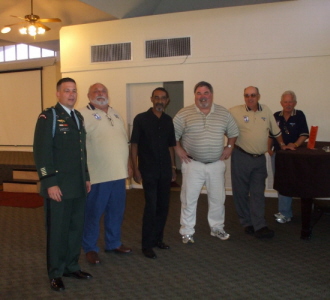 Finally, on Wednesday Afternoon, those remaining gathered at the Officer's Club for the Promotion Ceremony as our Immediate Past Battalion Commander, Paul Humphreys, was formally promoted to Colonel. Pictured above (Left to Right) are: Col. Paul Humphreys, Bob Gold, George Bell, Toby Milroy, Jimmy Segars and Tom Knepp.