---
In September, a small group of former medics joined former Medical Platoon Leader Chuck McAleer at San Antonio, Texas, for what was called "A Gaggle of Medics".

Several years back, we had the pleasure of meeting Ron Fischer...a high school friend of one of our KIA's, Russell Haas. Ron attended a reunion accompanied by Haas's sisters and wrote an article for his local newspaper about the combat action that took both the life of Russell Haas and the medic, Bruce Sims, who gave his life trying to save Haas on the battlefield.

Read the article about Sims and Haas.

Ron Fischer's visit at our reunion spawned a deep interest in the medics of the 1st of the 50th Infantry in Vietnam...and led to a second article about Former CPT Ray Cave, who was our Battalion Surgeon at the time of the deaths of Haas and Sims. In authoring this second article, Ron met with the family of Dr Ray Cave...who had recently passed away.

Read the article about Dr Cave.(Viewed best if downloaded)

A special "Appreciation" gathering will take place in Dr Cave's former hometown of Leitchfield, KY. Dr Cave will be honored by several men who served with him in Vietnam on January 11th, 2017. (look for details on the message board as soon as they are "firm")

As a result of the research involved in Ron's two articles, Ron wanted to expand on these writings and asked a group of medics to join him in San Antonio for a vist to Fort Sam Houston to observe how medics are trained today. Association Treasurer graciously acted as our local host and the gathering was a huge success. The event was attended by Ron Fischer, Former Medical Personnel Chuck McAleer, Dennis Apana, Toby Milroy, Kevin Begley, Randy Smith, Russ Roth, Robert Melendez (And his bride Cathy), and "token" non-medic Jim Sheppard. Following are some photos and descriptions of the activities of the event.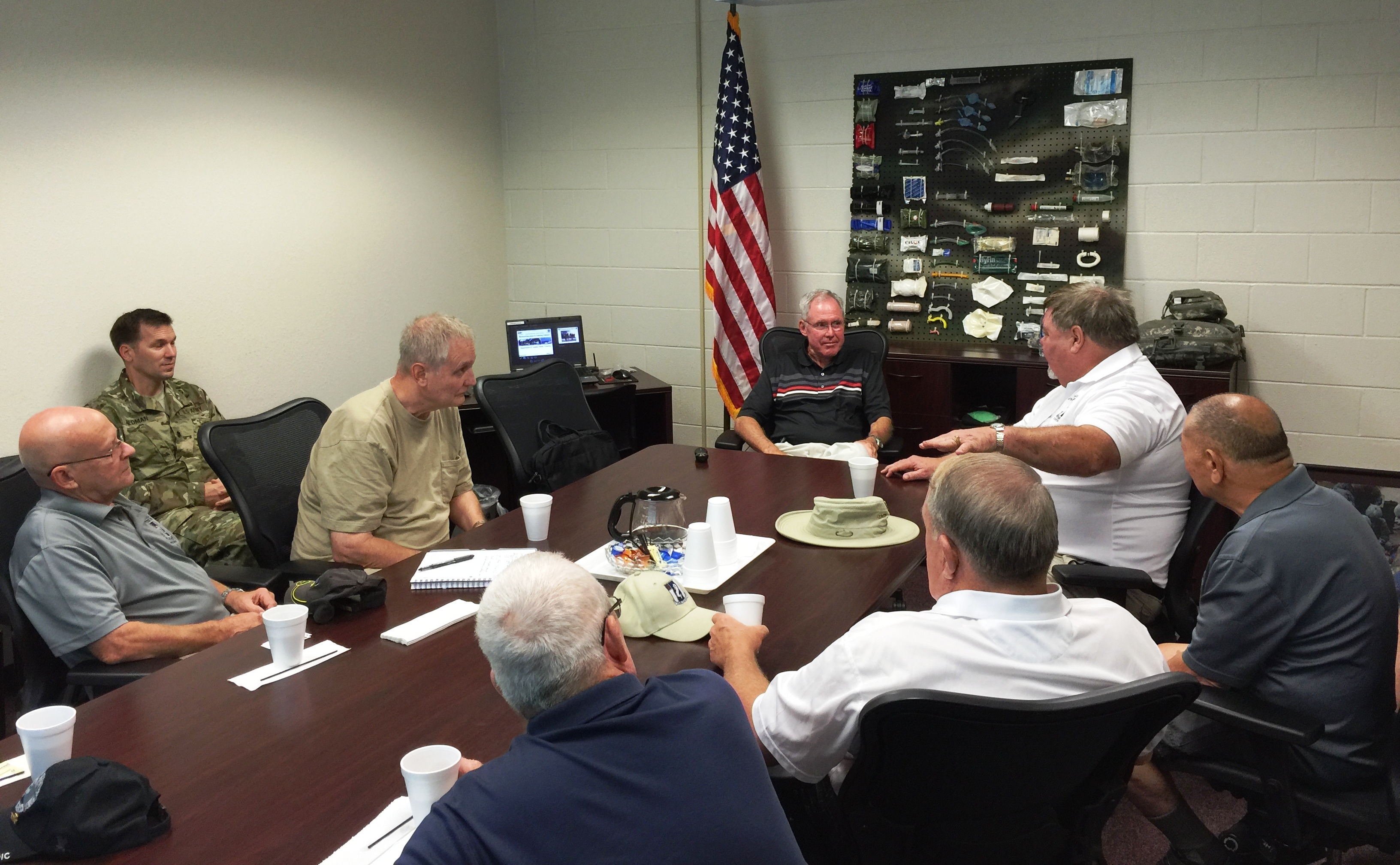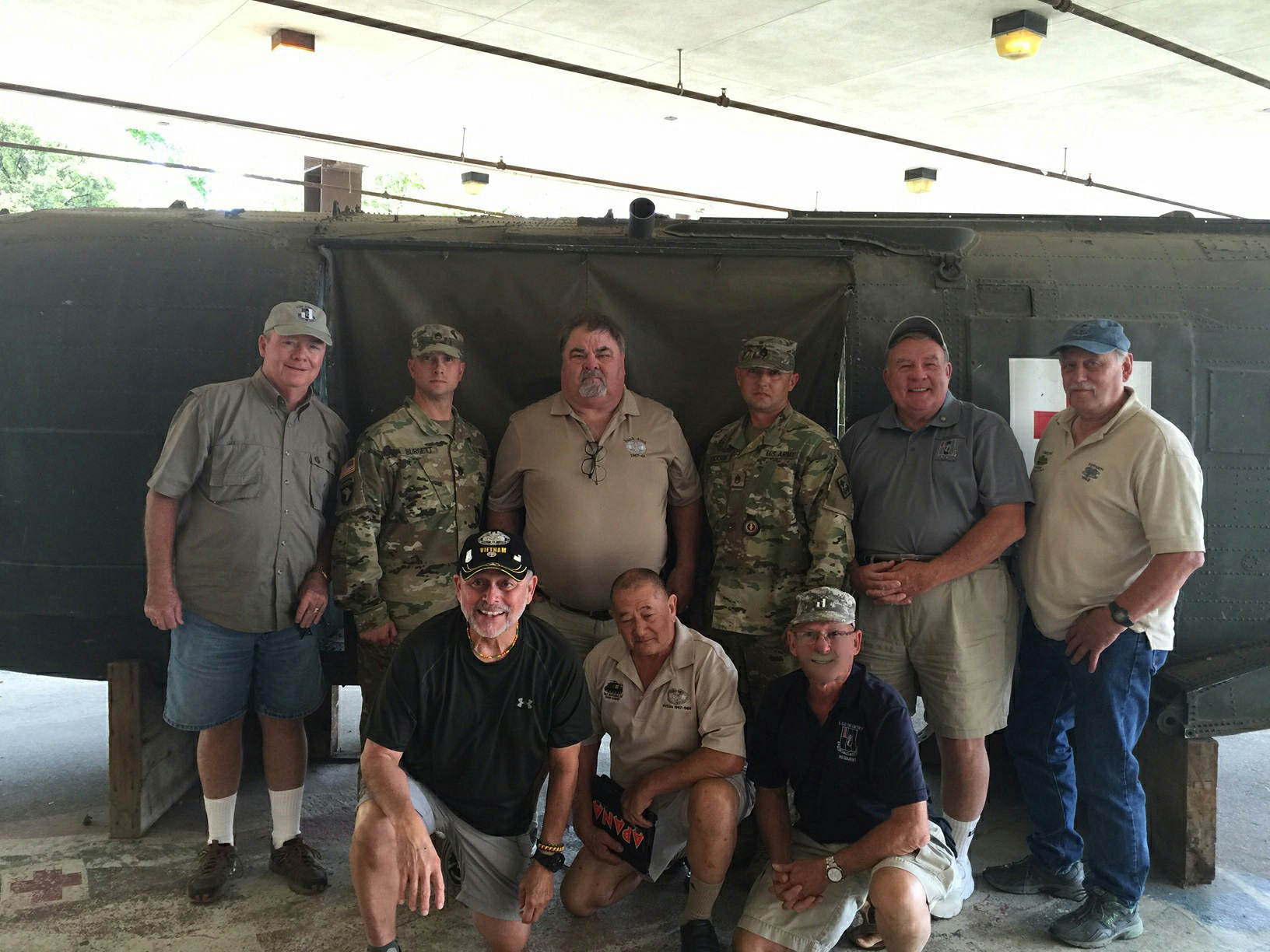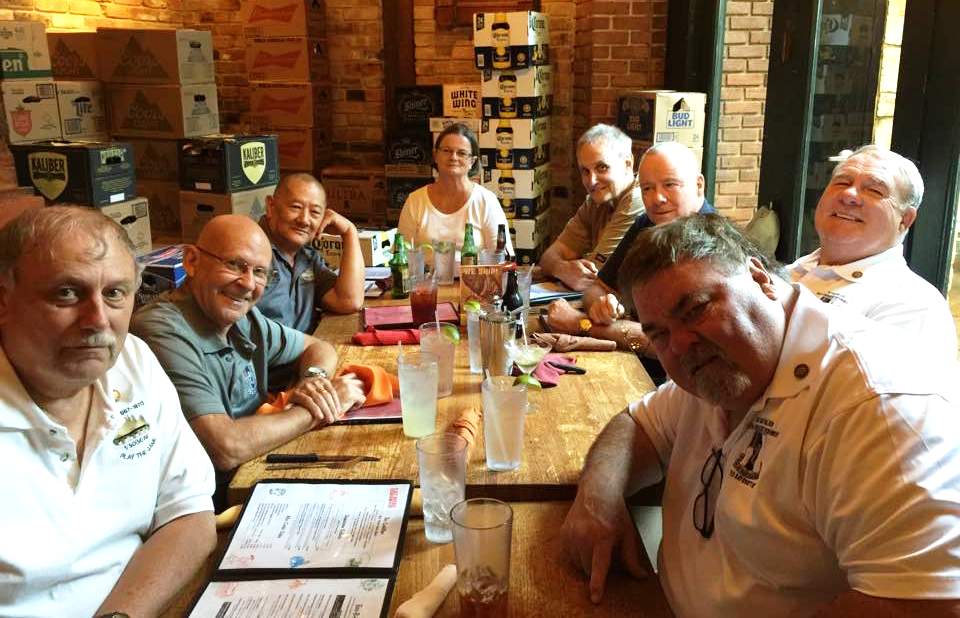 In the photos above (Left to right): The group meets with Donald L. Parsons from the Department of Combat Medic Training for an overview of todays medic. Group Photo with some of the medic training staff: Left to right (Rear); Kevin Begley, SSG Jeremy Burgett, Toby Milroy, SSG Adam Erickson, Randy Smith and Russ Roth. Kneeling are Robert Melendez, Dennis Apana and Jim Sheppard. Dinner at "The County Line" Bar-B-Q on the River Walk in San Antonio. Clockwise from left: Russ Roth, Jim SHeppard, Dennis Apana, Cathy Melendez (Robert not pictured as someone had to take the photo!), Ron Fischer, Kevin Begley, Randy SMith and Toby Milroy.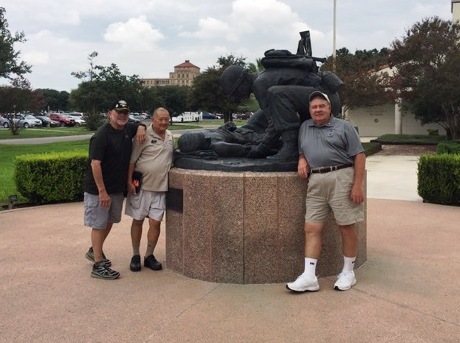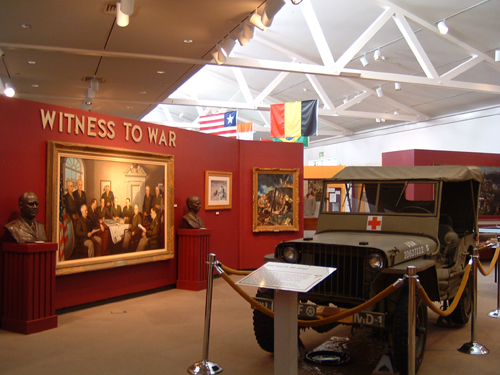 The photos above, Left to Right:The AMEDD (U.S. Army Medical Department) Museum is home to the Combat Medic Memorial, an emotional, larger than life bronze statue that graces the front lawn. Robert Melendez, Dennis Apana and Randy Smith pose at the statue. The museum itself is loaded with authentic artifacts, uniforms, vehicles and a wealth of historcal medical information. One of the finiest museums we have seen! NOT to be missed if you are in the San Antopnio area!