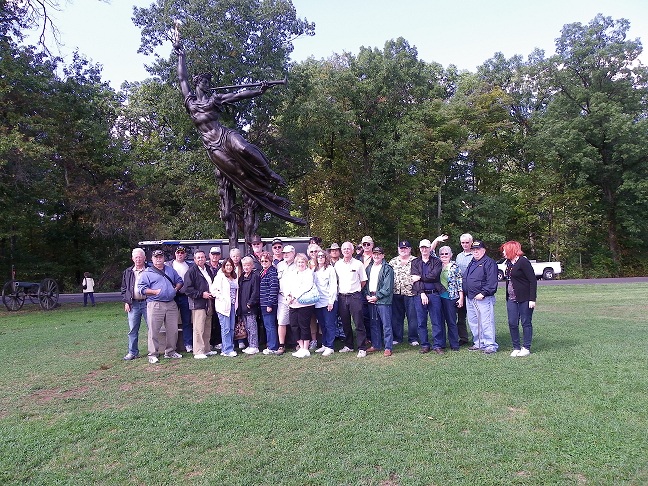 Above, attendees gather on the Gettysburg Battlefield in the middle of an extremely well done tour.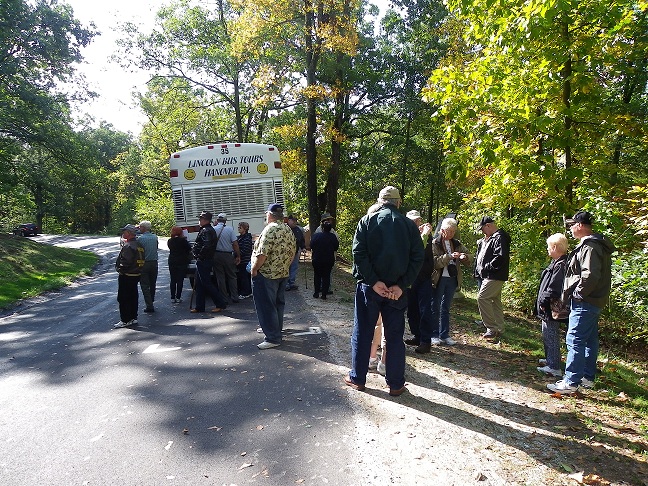 Above Left: Another shot as we toured the Gettysburg Battlefield...stopping to stroll through various key locations on the battlefield. Above Right is a photo taken in our Hospitality Room...where we gathered each evening over beverages and snacks...and to talk about old times
Besides the excellent battlefield tour and camaraderie... Host Ken Riley arranged for a banquet dinner and a night of hilarious fun at his VFW post in nearby Hanover, PA. We were entertained by "Don & Roxy"...into the wee hours of our fun Saturday evening event.