1/50th Infantry Reunion, 2007 : By Dick Guthrie
Copyright 2007: Richard Guthrie. All rights reserved. (copy permission at bottom)


Introduction: Dick's insightful descriptive narrative on what it's like attending one of our reunions...specifically the 2007 Reunion at Fort Benning, Georgia. The men of Dick's Command from years ago in 1967 were often seen late into the night in front of the Host Hotel...standing or seated on the benches...beers in hand...lifelong bonds being reinforced.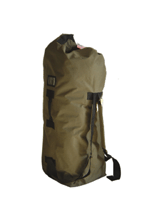 Hey, Doc!.."
"Jim!.. Hey, there's Ell-Tee!.."
"God, it's good to see you again!"
"How's that grandson of yours?"
"Your wife doing OK?"
"Your son get back from Eye-Rack all right?"

Each new arrival was warmly greeted, I'm sure of that. Otherwise, the opening reception was a blur. The space throbbed with words, a confusion of boisterous greetings, snatches of four-decades-old stories about near misses, unexpected tragedies, chance victories. Each was unpacking his duffle bag and men rushed at each other anxious to blurt their recollection of the last time they'd met or to provide the answer to one of the countless riddles our shared history condemns us to wrestle. Hugs and slaps on the back punctuated each new encounter. Draft beer coaxed from the keg lubricated tongues until the hard stories came out as often as the funny or happy ones.

Travel-weary and jet-lagged I broke away from the habitual crowd assembled on the front porch and headed for my room. Washing up and climbing into my pj's I felt I was winding down and groggy, plenty ready for sleep. Once the lights were out though, my head swam with the continuous loop of scenes inspired by the conversations. I'm still fighting battles four decades old when dawn lightens the Georgia skies.

At the future National Infantry Center's WWII Company Street, eyes welled up in tears as we heard how future generations will pay tribute our America's Infantrymen. Somewhere, Walt Tracy pulled me aside.

"You know, a story I always meant to tell… it was back in 'Nam in December '67. As the Support Platoon Leader you know, I never really knew where our companies were operating or what exactly they were doing. Anyway, I was up at ENGLISH doing S-4 work and ran into an Australian Lieutenant Colonel there. He was all excited when he found out I was from First of the Fiftieth. He couldn't wait to tell me about being in a helicopter above B Company. He said he'd seen armies from all over the world operate, but he's never seen a mechanized company that could function like that!" "Walt, we had the greatest soldiers in the world." My throat tightened and I was unable to say more. I suspect that the Australian may have been watching on that terrible 10th of December that ever since has been the heaviest boulder in my duffle bag.

That evening we're flattered beyond words when the Major General, Commandant of the infantry Center greets each of us with a handshake and warm words. Friendly's BBQ is better than ever. Back at the motel, the old front porch crowd welcomes new reinforcements, and "lights out" comes late.

The following morning we feel the full weight of our duffle bags as "Taps" plays for our dead and we put a wreath at their monument in front of Battalion Headquarters. We marvel at the new conference room today's Fiftieth Infantry has built to honor our shared history. Some of our members leave mementos for display there.

We learn about Fort Benning of tomorrow, and marvel at the quality of the officers briefing us.

Watching Foxtrot Company come in singing cadence for their "turning blue" jerks us decades back to our own youth. And the mess hall conversations with today's trainees keep us back there. We're especially touched when a lad tugs his "Legacy Card" from his breast pocket and we discover the name he's memorized is of a friend, another rock in our duffle bag.

The crack-crack of M-16 firing triggers images of other days and sends some of us looking for a change of subject. We find relief in conversation with the youngsters on the ammunition detail. They're happy to talk nonstop about their training adventures and Drill Sergeants as they fill magazines.

The bus rides begin to feel routine once again and each trip is a chance to catch up with an old friend, strengthen ties all around.

The banquet includes the habitual silent auction and 50-50 raffle. The certificates we present to members of the current battalion staff seem inadequate in light of the terrific support they've given us, but I can't imagine what else we might have done. I'm left choked speechless with emotion when Jimmy Segars surprises me with a guidon of Company B, 1/50th Infantry. I had admired it at a concessionaire's shop, and was going to go back and buy it later.

The gang is reconvened on the front porch. A few bars of impromptu Doo-Wop music taper off: "Hey Walt, tell these guys the story you told me about the Australian Lieutenant Colonel…"

Friday's Graduation ceremony is a bittersweet climax. The announcer acknowledges old vets, and the crowd's applause eases the weight on our shoulders as we stand and swell with pride. Then come gripping music, dazzling action, startling pyrotechnics, stirring speeches. Parents and wives, sweethearts, little brothers, Drill Sergeants, commanders all celebrate. Those civilian kids have been transformed and they're proud of it. The unspoken damper on the celebration is the knowledge that some of these magnificent youngsters -- trained, motivated, conditioned, and indoctrinated as they are - soon will pay dearly to keep our nation on its current course.

The regulars of the late-night front porch crowd are joined by one of the morning's strapping young graduates. He tells us how he completed the 48-hour forced march despite a stress fracture in his foot and it's clear he still limps. His wife is excited to move from Peoria to Fort Riley (I can't make this up).

I have a plane to catch on Saturday morning and check out before the coffee dispensers in the lobby are filled. A new friend asks: "Dick, you be back next time?" "As long as I can walk I'll be back."

On the Interstate to Atlanta my head spins as I try to process the reflections triggered over the past three days. It'll take weeks, months. I figure my duffle bag is no lighter than when I arrived there. I may have sifted through some of its contents, but everything it held when I arrived at Benning seems still to be crammed in there. At the same time I feel the time spent with my brothers brought me some soothing. Lugging their own full bags, they understand.
Maybe mine did get lighter.
No doubt about it, as long as I can walk I'll be back.
B/1/50(M) Officers Call east of the Dam Tra-O before 12/10/67.
Left to right: Jim Wonsick, Wpns Platoon; Bob Ballard,3rd Platoon(KIA 3 Feb 68); Brian Thomas,1st Platoon;
Howie Pontuck,Co.XO (KIA 8 Mar 68); Dick Guthrie,Co.CO; Thurman Pike,2nd Platoon; Rennerfelt, Arty FO.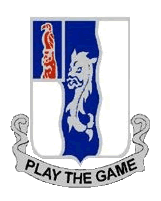 Copyright 2007 Richard Guthrie,
Contact via e-mail: RPGU3@sbcglobal.net
Upon Written Copy permission from the author, you may link to your web site or reprint this story AS IS with the line below included:
Reprinted from the 1st Bn (Mech) 50th Infantry website http://www.ichiban1.org/
( web sites should make the url a link or may also just link to this page )
---