Copyright 2002: John Smerdon. All rights reserved. (copy permission at bottom)


Webmaster's Introduction Recognizing the need for a special strike force to rapidly respond to intelligence gathered in the Central Highlands until the combat power of the 1st Battalion (Mechanized), 50th Infantry could be brought to bear in the "pile-on" concept, LTC John B. Carter, 1/50 Infantry authorized organisation of the Short Range Ambush Platoon (SRAP). They became known as "Holloway's Raiders" named after the experienced and highly respected SFC Eldridge Holloway, the Platoon Sergeant who formed the team. SRAP's primary mission in the Central Highlands was a quick-strike, ground or air inserted commando force operating from intelligence throughout the Highlands region. John Smerdon provides some insight into this unusual group.
The Short Range Ambush Platoon was organized as a small force whose primary mission was night ambush. SRAP was capable of operating independently without the support of any other elements. I can't speak for the entire platoon, but during my time, to my knowledge SRAP was Ranger led, and ably so. The first group was selected by SFC Eldridge Holloway from the battalion on an individual basis.
SFC Holloway began training us with classes and hands-on experience. . During this period many a claymore was blown in mock ambush at the An Khe firing range. At the same time everyone was evaluated, and as a result a few individuals were culled including a Green Beret Staff Sergeant whose first tour was with 5th Special Forces; most of us were glad to see him go, without a doubt he was fucking nuts. Holloway made sure we could carry a load. Once I mentioned my ruck was heavy, and without blinking an eye or saying a word he handed me his binoculars and walked off. He was a good teacher and a good leader who easily won the respect of every man.
Once we started operating most insertions were heliborne, although we did a few track insertions along QL 19. The basic SRAP ambush consisted thirty-six claymores, six M-60 machine guns and twelve M-16's; most people also carried forty five's. Everyone had their own personal preference on grenades. M-60 gunners carried six hundred rounds, while the rest of the platoon each carried two hundred extra rounds for the M-60. This was a minimum load that was usually exceeded.
Obviously we weren't a trekking outfit. But we went deep... very deep. When you're operating twenty-five minutes by helicopter due south or north of An Khe, your radios may not work, you might be way out of the artillery range fan, and a spotter plane may be your only link to the rest of the world.
In an ambush every weapon was engaged simultaneously for about thirty seconds. Then we listened for targets we had missed and engaged again accordingly. This configuration varied some depending on the mission, but it was our basic ambush and it worked well. I'm not saying everything went perfect every time because it didn't. As with all combat operations, sometimes times Murphy's law prevailed ("if something can go wrong it will").
Some of us were Rangers, some Airborne, some both, while some were just good soldiers; but we were all 1st Battalion (Mechanized), 50th Infantry and damn proud of it.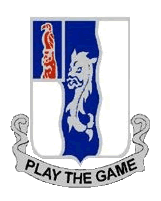 Copyright 2002 John Smerdon,
Contact via Webmaster: kiss-ac@juno.com
Permission is hereby granted to copy this story to print or
on web pages at no charge provided the line below is included:
Reprinted from the 1st Bn (Mech) 50th Infantry website http://www.ichiban1.org/
( web sites should make the url a link or may also just link to this page )
---