While driving from Lowe Field after taking photos of the newly named Physical Training facility, I found the barracks for Company D, 1st Battalion, 50th Infantry. They have been "split" off from the Battalion Proper due to space issues and are OPCON to another training battalion located below the 50th Infantry complex. That building had been dedicated at some point in the past and I researched and found that it was named in honor of Private Nicholas Minue, Medal of Honor recipient in WWII.
The Company D Barracks for the 1st Battalion, 50th Infantry is named "Minue Hall".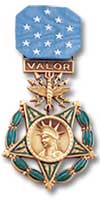 General Orders: War Department, General Orders No. 24 (March 25, 1944)
The President of the United States of America, in the name of Congress, takes pride in presenting the Medal of Honor (Posthumously) to Private Nicholas Minue, United States Army, for conspicuous gallantry and intrepidity at the loss of his life above and beyond the call of duty in action with the enemy on 28 April 1943, while serving with Company A, 6th Armored Infantry Regiment, 1st Armored Division, in action in the vicinity of Medjez-el-Bab, Tunisia. When the advance of the assault elements of Company A was held up by flanking fire from an enemy machinegun nest, Private Minue voluntarily, alone, and unhesitatingly, with complete disregard of his own welfare, charged the enemy entrenched position with fixed bayonet. Private Minue assaulted the enemy under a withering machinegun and rifle fire, killing approximately ten enemy machine gunners and riflemen. After completely destroying this position, Private Minue continued forward, routing enemy riflemen from dugout positions until he was fatally wounded. The courage, fearlessness and aggressiveness displayed by Private Minue in the face of inevitable death was unquestionably the factor that gave his company the offensive spirit that was necessary for advancing and driving the enemy from the entire sector.