Photographs of our 2013 Reunion/2013reunion70.jpg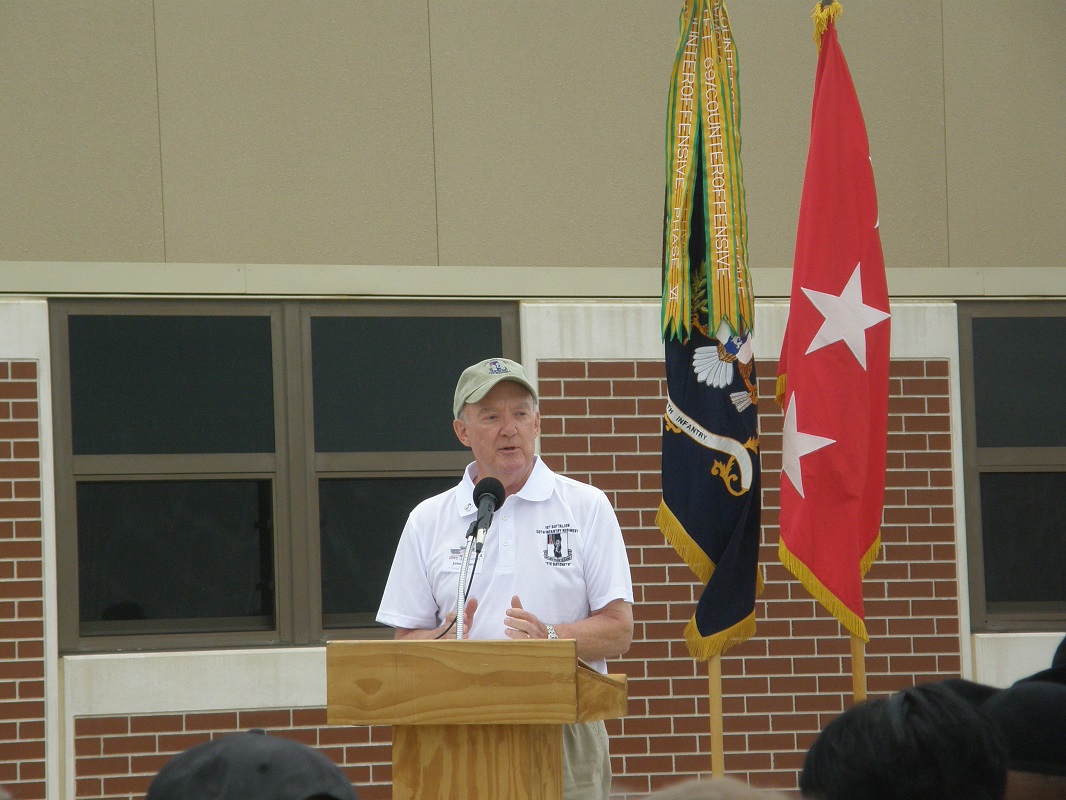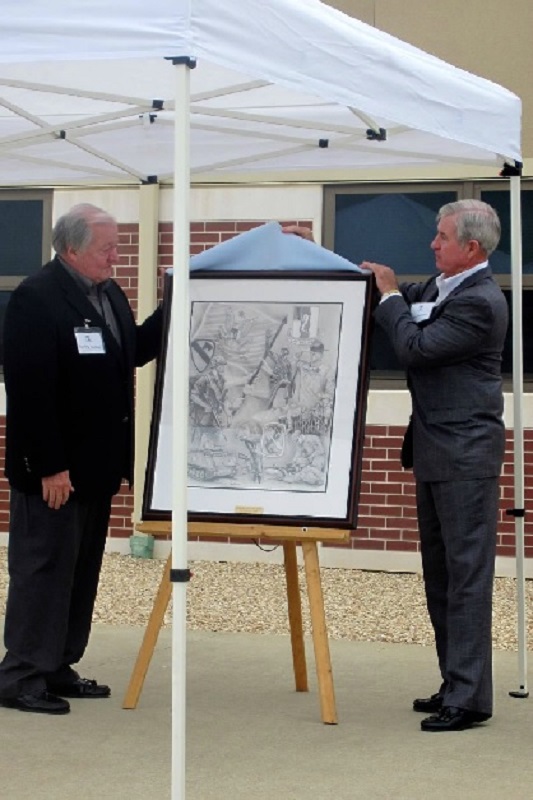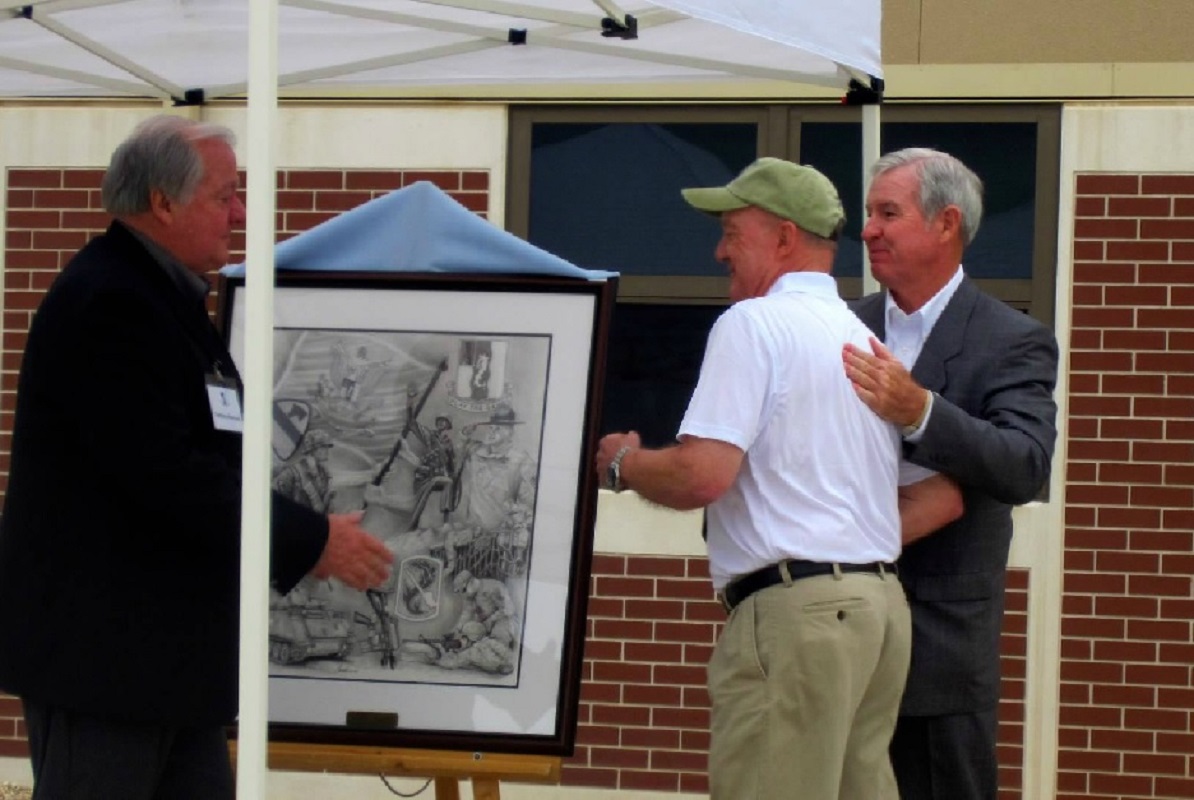 John Topper, Association Reunion Committee Chairperson, addresses the gathering as the new print "LEGACY PASSED" is unveiled for presentation to the 1st Battalion, 50th Infantry.
Pictured with John Topper (White shirt) are the brothers of the late Toby Hamon...Jerry and Tomy. The Hamon Brothers had worked with John in coordinating with the artist Toby used for a print presented to John Topper in 2005. In Vietnam, Toby had been Squad Leader for the 2nd Squad of the 3rd Platoon in Charlie Company.
Click on image to enlarge