Association of the 1st Battalion, 50th Infantry
9th Fort Benning Reunion Photos
May 13 to May 17, 2019
| | | |
| --- | --- | --- |
| | Photo Album of our 12th Association Reunion. | |
---

Images on this index page are "thumbnails".
To view the album images in full size, click on any image to visit individual photo descriptive pages.
You will then be given the option to move through the album one photo at a time, or return to this index page.
---
The following photos are, for the most part, in the order of the events of our 2019reunion.
---
MONDAY, MAY 13
---

CHANGE OF RESPOSIBILITY FOR CSM CHRIS LEWIS AND CSM DAVID DUCKETT













---
TUESDAY, MAY 14
---

REGISTRATION DAY













---
WEDNESDAY, MAY 15
---

BI-ANNUAL ASSOCIATION GENERAL MEMBERSHIP MEETING
LUNCH WITH THE TROOPS - SAND HILL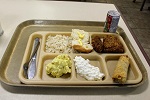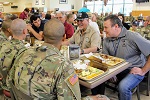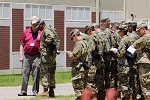 SIMULATED RIFLE RANGE
UCHEE CREEK BARBEQUE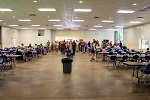 ---
THURSDAY, MAY 16
---

"TURNING BLUE" CEREMONY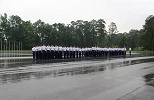 WREATH LAYING CEREMONY

















VIDEO PRESENTATION - INFANTRY ARCHIVES DISPLAY - BARRACKS TOUR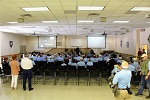 BUFFET LUNCH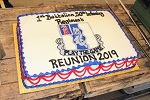 NATIONAL INFANTRY MUSEUM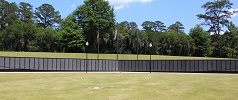 ASSOCIATION BANQUET












---
FRIDAY, MAY 17
---

50TH INFANTRY GRADUATION
REGIMENTAL BALL