Association of the 1st Battalion, 50th Infantry
10th Fort Benning Reunion Photos
June 22 to June 25, 2021
| | | |
| --- | --- | --- |
| | Photo Album of our 13th Association Reunion. | |
---
Images on this index page are "thumbnails".
To view the album images in full size, click on any image to visit individual photo descriptive pages.
You will then be given the option to move through the album one photo at a time, or return to this index page.
---
The following photos are, for the most part, in the order of the events of our 2021reunion
Photo Contributions were much appreciated from: Lorene Burch, Justin Daubert, Mick Hawkins, Tim Giger, Gwen Rainwater and John Ghegan..
TUESDAY, JUNE 22
---

REGISTRATION DAY










---

DINNER AT HUNTER'S PUB











---

ASSOCIATION RECEPTION TO KICK OFF THE REUNION FEATURING AN "OPEN MICROPHONE".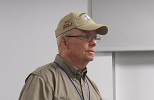 ---
WEDNESDAY, JUNE 23
---

BI-ANNUAL ASSOCIATION GENERAL MEMBERSHIP MEETING

Currently, I do not have any photos from the Association Meeting on Wednesday Morning. If you have taken some photos and would like to send them to me...I will add them here.
To read the minutes of the General Association Membership Meeting from June 23, 2021 CLICK HERE
---
LUNCH WITH THE TROOPS - SAND HILL
































---
NATIONAL INFANTRY MUSEUM TOUR AND DOCUMENTARY FILM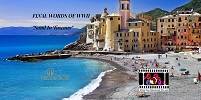 ---
UCHEE CREEK BARBEQUE




















---
THURSDAY, JUNE 24
---

"TURNING BLUE" CEREMONY










WREATH LAYING CEREMONY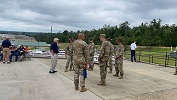 MRE LUNCH WITH THE TROOPS
















ASSOCIATION BANQUET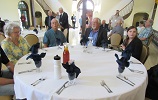 ---
FRIDAY, JUNE 25
---

50TH INFANTRY GRADUATION